The Pavilion offers services to victims of domestic violence and sexual assault and to women in crisis or in need of support and assistance. Our aim is to support individuals in taking control of issues affecting their lives. We do this by offering a variety of services to meet the needs of our community as well as preventing violence against women and children through education. We seek to assist women in making links necessary to direct their lives through a respectful, nonjudgmental process of empowerment.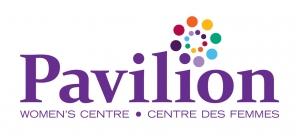 We are hiring!
(2 positions :  Part-Time Casual)
Title:                                                   Residential Support Worker
                                                            French Language Service (FLS):                                                                             Designated Position
Start Date:                                       As soon as possible
Submit resume to:                        Melanie Ducharme, Executive Director
By:                                                      Monday, June 18, 2018
 Only those candidates who meet the minimum requirements for this position will be contacted for an interview. 
Job Description:  Residential Support Worker
Job details
Location Haileybury, ON
Salary $17.75-$19.75 / Hour
Vacancies 2 Vacancies
Employment groups: Indigenous people
Terms of employment Casual, Part time 10.00 Hours / Week
Start date As soon as possible
Employment conditions: Day, Evening, Shift, Weekend, Night, Flexible hours
Job requirements
Languages
English or French.  Bilingualism preferred.
Education
College, CEGEP or other non-university certificate or diploma from a program of 3 months to less than 1 year
or equivalent experience
Experience
1 year to less than 2 years
Ability to Supervise
11-15 people
Security and Safety
Criminal record check, Child abuse registry check, Child welfare check, Driver's validity licence check, Driving record check (abstract), Medical exam
Transportation/Travel Information
Own transportation, Valid driver's licence
Work Conditions and Physical Capabilities
Fast-paced environment, Work under pressure
Additional Skills
Administrative and office activities, Research techniques, Housekeeping activities, Food preparation
Specific Skills
Obtain information and prepare reports or case histories, Appraise clients' needs or eligibility for specific services, Implement life skills workshops, Assess client's relevant skill strengths and development needs, Conduct follow-up assessments, Develop, co-ordinate and implement the delivery of specific services within the community, Provide suicide and crisis intervention, Resolve conflict situations, Liaise with other social services agencies and health care providers involved with clients, Maintain program statistics for purposes of evaluation and research, Assist clients/guests with special needs, Accompany clients to appointments and social outings
Work Setting
Women's shelter, Women's drop-in centre
Credentials (certificates, licences, memberships, courses, etc.)
Applied Suicide Intervention Skills Training (ASIST), Non-violent Crisis Intervention (NVCI) Certificate, Cultural Awareness Training, First Aid Certificate, CPR Certificate
How to apply
By email:
Follow us on Facebook at "Pavilion Women's Centre" for updates!