The Pavilion offers services to victims of domestic violence and sexual assault and to women in crisis or in need of support and assistance. Our aim is to support individuals in taking control of issues affecting their lives. We do this by offering a variety of services to meet the needs of our community as well as preventing violence against women and children through education. We seek to assist women in making links necessary to direct their lives through a respectful, nonjudgmental process of empowerment.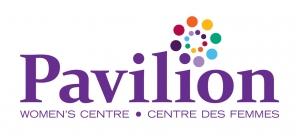 Executive Director:                         Pavilion Women's Centre
Job Description
The Executive Director (ED) is a dynamic, engaging, community-oriented leader who will guide the organization's consistent achievement of its mission through effective programming, community engagement, and collaboration with the Board of Directors. The Executive Director is responsible for the overall operations, fund development, financial management, programming, staff management, facilities management, human resources, and services to support women and children experiencing violence, under the policy direction of the Board. The Executive Director will also implement and participate in establishing the high-level strategic direction of all the operations of the organization, while serving as the primary spokesperson and taking a lead role in representing the best interest of the organization and its clients at all times.
We are looking for a highly credible, authentic, perceptive, and results-oriented leader with a proven track record of successful planning, influencing, and implementing the strategic and financial plans of an organization. If you are self-directed and progressive with the ability to create, articulate a vision, lead change, build positive working environments and relationship, and inspire a team, please consider this opportunity.
Required Qualifications:
Post-Secondary education with combined experience
Bilingualism is an asset
5 years progressive management experience
Must have experience in human services
Gender based analysis, knowledge of Trauma-Informed approach and Harm Reduction
Travel throughout the District is required and
The main office is located in Haileybury, Ontario
Required Skills and Knowledge:
Ensure a client centred approach is used in all operations, programs and services
Understand provincial requirements (Shelter Standards) as well as all government policies, procedures and legislation pertaining to operations (ESA, Human Rights, Provincial/ Municipal legislation)
Demonstrated leadership, positive interpersonal skills and the ability to organize and coordinate
Ability to multi-task and work with a sense of urgency when required
Provide leadership and direction in the development, management, implementation and evaluation on all aspects of the operations of the organization.
Represent, implement and support the vision and mission of the PWC in the community , with stakeholders and at all levels of government with diplomacy and professionalism
Carry out all plans, policies and procedures as authorized by the Board.
Work with the Board to secure adequate funding for the operation of the organization.
Act as a professional advisor to the Board of Director on all aspects of the organization's activities.
Administer and monitor the funds of the organization according to the approved budget and the monthly cash flow of the organization.
Supervise, direct, support, and coach staff and student placements
Ensure that job descriptions are developed, regular performance evaluations held and comprehensive human resource practices are in place.
Maintain a positive, inclusive, supportive, and safe work climate that attracts, keeps and motivates a diverse staff of top- quality people.
Foster teamwork and establish healthy working relations in accordance with all appropriate legislation and regulations.
Develop purposeful and effective programming and coordinate long-term program planning, as per the organization's mission and vision
Establish good working relationships and collaborative arrangements with community groups, funders, and other organizations to help achieve the goals of the organization
You will be a leader who has:
Experience in program operations and working with women/families in crisis;
The ability to anticipate, understand, and respond to the needs of clients and to meet or exceed their expectations within the organizational parameters.
The ability to manage and supervise diverse staff teams and volunteers under stressful circumstances.
Strong leadership and decision-making skills including self-awareness, and confidence to work in an energetic and dynamic environment.
The ability to engage with diverse communities of women and children and a commitment to community involvement.
Comprehensive understanding of women's issues and the impact and dynamics for staff working in this field.
Proven ability to develop trusting relationships with staff through valuing their input, following through on commitments and using a collaborative style for managing change.
Well-defined sense of diplomacy, including solid negotiation, mediation and conflict resolution skills
Creative and visionary ability to develop unique ways to improve operations of the organization and to create new opportunities.
Significant experience in organizational capacity building Program development, diversification and implementation skills;
Salary Range:
$ 65,969 – 72,409
_________________________________________________________________________________________________________
Directrice générale :                        Pavilion centre des femmes
Description d'emploi :
La directrice générale (D.G.) est une personne dynamique et inspirante, une leader communautaire qui guidera l'organisme avec constance dans l'accomplissement de sa mission à l'aide d'une programmation et d'un engagement communautaire efficaces et grâce à une bonne collaboration avec les membres du conseil d'administration. La directrice générale est responsable de l'ensemble du fonctionnement, du développement des fonds, de la gestion des finances, de la programmation, de la gestion du personnel, de la gestion des installations, des ressources humaines et des services de soutien pour les femmes et les enfants touchés par la violence conformément à l'orientation des politiques du conseil d'administration. La directrice générale élaborera également une orientation stratégique de haut niveau pour l'ensemble du fonctionnement de l'organisme et participera à sa mise en œuvre tout en étant sa principale porte-parole et en jouant un rôle de leader pour représenter les meilleurs intérêts de l'organisme et de sa clientèle en tout temps.
Nous recherchons une leader hautement crédible, authentique, attentive et orientée sur les résultats ayant déjà démontré son efficacité en planification, en capacité d'influencer et de mettre en place les plans stratégique et financier d'un organisme. Si vous êtes une personne autonome et progressive, capable de créer, de définir clairement une vision, de gérer le changement, de bâtir des relations et des environnements de travail positifs et d'inspirer une équipe, prenez le temps d'étudier cette possibilité.
Qualifications requises :
Diplôme d'études postsecondaires et expérience connexe
Bilinguisme serait un atout
Cinq ans d'expérience en gestion progressive
Expérience requise en services à la personne
Capacité d'analyse sexospécifique, connaissance de l'approche basée sur le traumatisme et de la réduction des méfaits
Nécessité de se déplacer dans l'ensemble du comté
Bureau principal situé à Haileybury, Ontario
Compétences et connaissances requises :
S'assurer que l'approche centrée sur la clientèle est utilisée dans l'ensemble du fonctionnement, des programmes et des services.
Comprendre les exigences provinciales (Normes relatives aux maisons d'hébergement) ainsi que toutes les politiques et procédures gouvernementales et lois relatives aux opérations (Loi sur les normes d'emploi, droits humains, lois provinciales et municipales).
Démontrer du leadership, des compétences positives en relations interpersonnelles et avoir une bonne capacité d'organisation et de coordination.
Faire preuve de polyvalence et avoir la capacité de travailler dans des situations d'urgence s'il y a lieu.
Démontrer du leadership et orienter le développement, la gestion, la mise en œuvre et l'évaluation de tous les aspects du fonctionnement de l'organisme.
Représenter, mettre en œuvre et soutenir la vision et la mission de Pavilion centre des femmes avec diplomatie et professionnalisme dans la collectivité, auprès des partenaires et de tous les ordres de gouvernement.
Mettre en pratique tous les plans, politiques et procédures tels qu'autorisés par le conseil d'administration.
Travailler avec les membres du conseil d'administration pour garantir le financement adéquat nécessaire au fonctionnement de l'organisme.
Agir à titre de conseillère professionnelle auprès du conseil d'administration dans tous les aspects des activités de l'organisme.
Administrer et contrôler les fonds de l'organisme et le flux mensuel de trésorerie en fonction du budget approuvé.
Superviser, orienter, soutenir, encadrer le personnel et les stagiaires.
Assurer l'élaboration des descriptions d'emploi, la tenue régulière des évaluations de rendement et la mise en place des pratiques de ressources humaines.
Maintenir un climat de travail positif, inclusif, soutenant et sécuritaire qui permettra d'attirer, de conserver et de motiver un personnel diversifié et hautement qualifié.
Favoriser le travail d'équipe et établir des relations de travail saines conformément aux lois et aux règlements qui s'appliquent.
Mettre en place une programmation utile et efficace et coordonner la planification à long terme du programme en conformité avec la mission et la vision de l'organisme.
Établir de bonnes relations de travail et collaborer avec les groupes communautaires, les bailleurs de fonds et d'autres organismes afin d'aider l'organisme à atteindre ses objectifs.
Vous serez une leader possédant :
de l'expérience dans le fonctionnement de programme et le travail avec les femmes et les enfants en situation de crise,
la capacité de prévoir, de comprendre et de réagir aux besoins de la clientèle, de répondre à ses attentes et à les surpasser dans le cadre des paramètres de l'organisme,
la capacité de gérer et de superviser des équipes d'employées diversifiées et des bénévoles dans des situations stressantes,
un bon leadership et des compétences en prise de décision, y compris la conscience de soi et la confiance nécessaires pour travailler dans un milieu énergique et dynamique,
la capacité de s'engager auprès de communautés de femmes et d'enfants diversifiés et dans la collectivité,
une grande compréhension des enjeux touchant les femmes, de leur impact et de leur dynamique pour le personnel travaillant dans ce domaine,
une capacité démontrée de bâtir des relations de confiance avec le personnel grâce à vos engagements et en ayant recours à la collaboration pour gérer le changement,
un sens bien défini de la diplomatie, y compris d'excellentes compétences en négociation, en médiation et en résolution de conflit,
la créativité et la vision nécessaires pour trouver des moyens uniques d'améliorer le fonctionnement de l'organisme et créer de nouvelles possibilités,
une expérience appréciable en développement de capacité organisationnelle et des compétences en élaboration, en diversification et en mise en œuvre de programmes.
Échelle salariale :
65 969 $ à  72 409 $
Follow us on Facebook at "Pavilion Women's Centre" for updates!